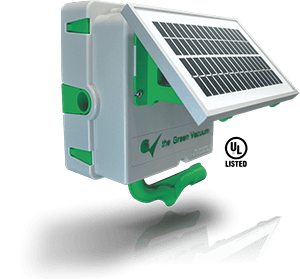 the Green Vacuum® is a patented, award winning, easy to install product which automatically clears air conditioning and refrigeration condensate drain lines, preventing clogging.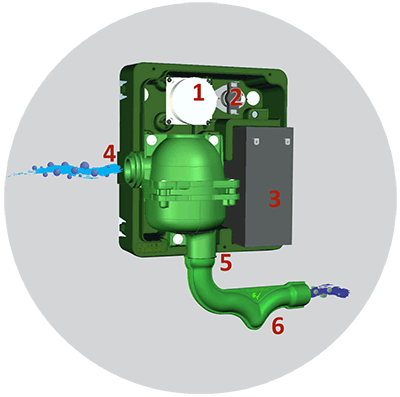 1 Timer and Digital Control

2 Thermostat

3 12V SLA Rechargable Battery

4 Drain Inlet

5 Drain Outlet

6 P-trap


the Green Vacuum® runs on solar energy, eliminating the need for an electrical outlet and wiring, providing additional savings for the homeowner and protecting the environment.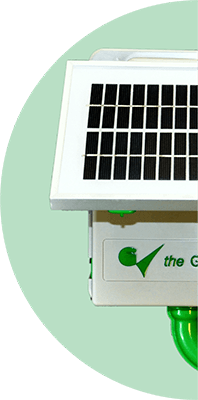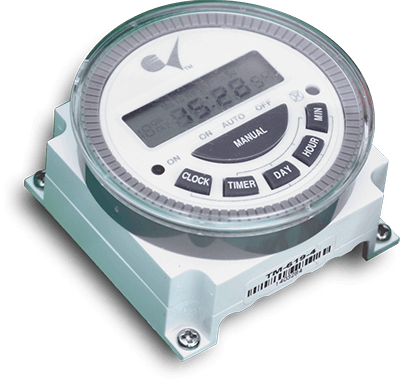 the Green Vacuum® timer, preset at the factory to operate the unit weekly, can be adjusted to accommodate your schedule*.
*Refer to page 10 on your Owner's Manual for timer settings.
the Green Vacuum® thermostat switch prevents the device from actuating when the ambient temperature is below 40°F (+/-5).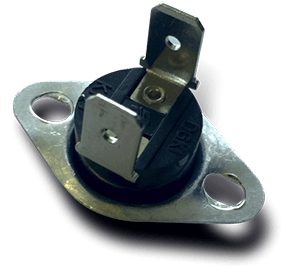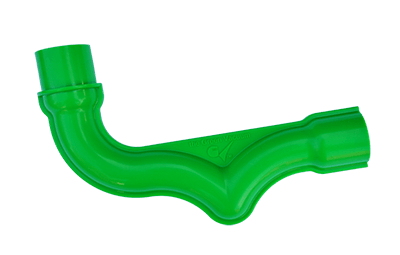 the Green Vacuum® is designed to release enough water after each suction cycle into the included P-trap to prevent negative pressure from drawing foul odors and outside air into the living space. The P-trap can be adjusted to meet existing codes regarding distance between the drain and the structure.
the Green Vacuum® comes with a 12 Volt SLA rechargeable battery that receives its energy from the solar panel and can be easily replaced when needed.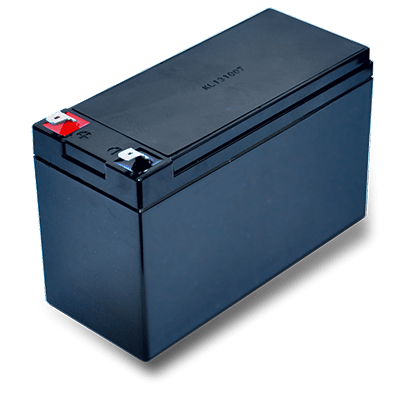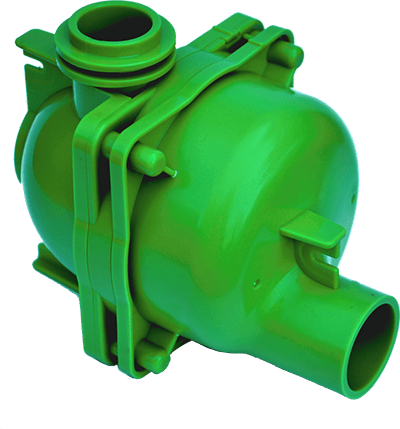 the Green Vacuum® combines a high RPM motor and a uniquely designed impeller to create tremendous suction force, expelling everything through the outlet port with wind speeds of around 107 mph, helping the drain line stay cleared of any build-up.
the Green Vacuum® reduces the accumulation, and any associated risks, of dust, sludge, mold, algae and/or fungus within the drain line.


1 WATER ACCUMULATION
The creation of mold and mildew will prevent the
proper drainage of water
2 CLOGGED DRAIN LINE
Dust, mold, fungus, algae
3 DRAIN LINE
Air conditioning and refrigeration
condensate
drain line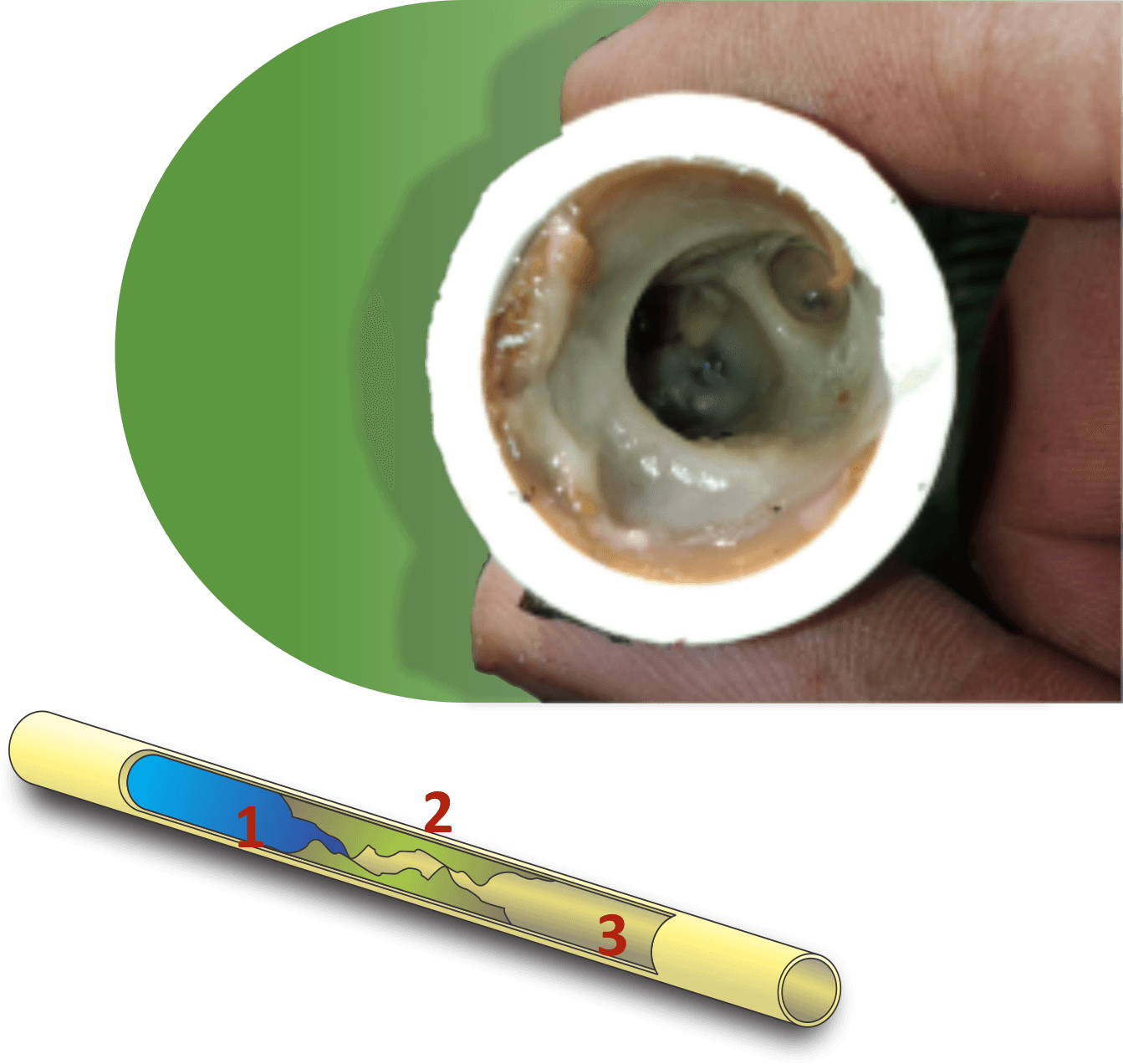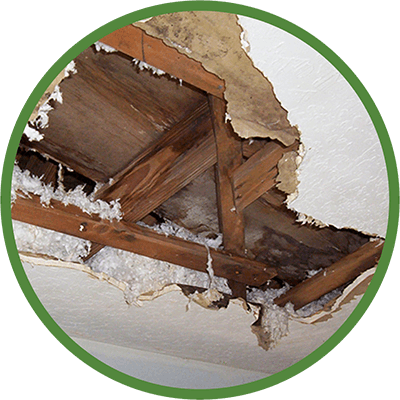 Reduce the risk of repairs to drywall, wooden beams, flooring, etc. due to water damage from overflowing condensate drain lines.
Reduce the risk of expenses associated with costly insurance deductibles, out of pocket claims and time off from work for dealing with repairs.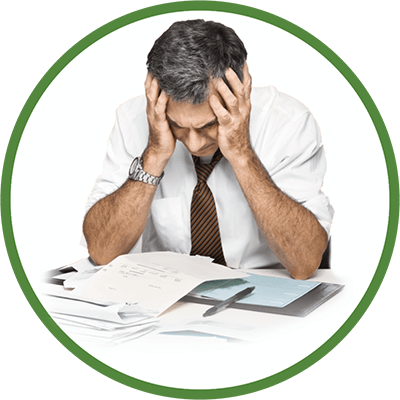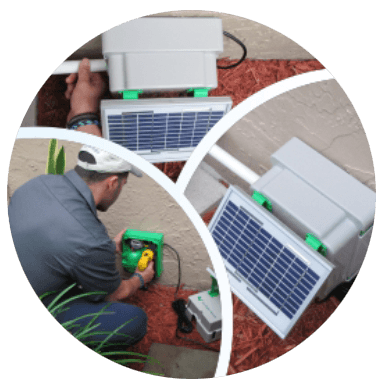 EASY TO INSTALL
Just connect the Green Vacuum® to the air conditioning or refrigeration drain line and let the pre-programmed timer handle the weekly maintenance to prevent future build-up from clogging.
The long-standing need for an automated drain cleaning system that could help eliminate costly repairs, potential health risks and unnecessary electrical expenses is now met by the eco-friendly, cost-friendly, hands free and easy to install
the Green Vacuum®
Watch Video